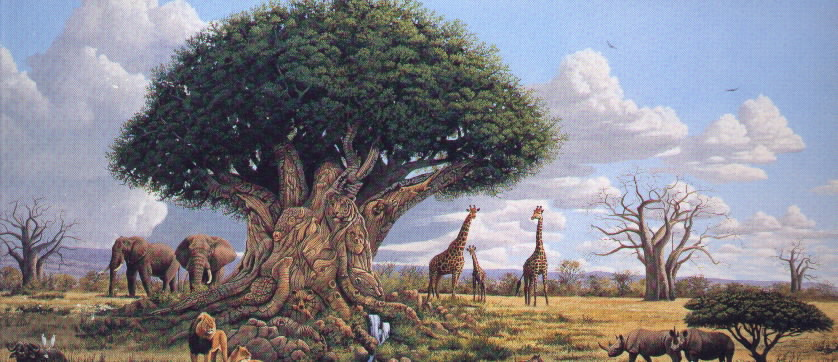 Disney's Animal Kingdom is the largest theme park ever built. Almost five times the size of The Magic Kingdom, it teaches respect for our planet and for the life forms we share it with, and is the home to more than 1000 real, not Audio-Animatronic, animals. Similar to The Magic Kingdom, Disney's Animal Kingdom is separated into different lands.
The Oasis, a relaxing tropical jungle full of beautiful walkways;
Discovery Island, which is home to the parks centerpiece, the stunning 140-foot tall Tree of Life;
Dinoland U.S.A., an exciting area dedicated to long extinct animals;
Africa, the largest land in Disney's Animal Kingdom;
Asia, a beautiful land of lush jungle and thrilling adventure;
Camp Minnie-Mickey, a lovely camp-themed area where you can meet Disney characters and see some great live shows
Rafiki's Planet Watch, an area full of fun activities that teach respect for the environment.